I would like to send along that the customer was pleased with the work done yesterday at the Austin Smile Doctor.

Following up with this work order, and the Mattress Firm Store Manager wanted to pass along that your technician did a phenomenal job.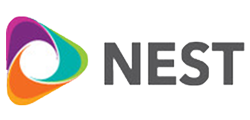 I just wanted to take a minute to thank you for the work you did on this location. The owner and myself were very impressed on how thorough and well done this work was. And excellent pictures and documentation.
So again, thank you!

Thank you! The carpet looks amazing. We appreciate your hard work getting this completed.

Thanks for this. I spoke with the MOD at this Walgreens location and he said your tech did a great job. They were very pleasant and took great care to get the carpet lined up.
Give that tech a raise, or maybe buy them dinner, haha. We need more techs like them. Thanks for knocking this out!

I would like to take the time to thank you all for your countless efforts in helping us get this job completed. I was amazed when I saw the photos, and so proud of the work completed in such a short period of time. Please know we really do appreciate all of you! Danielle, Thank you for staying on top of things and seeing this through! Girls rock!

Requesting the same company who did the floors at Midland HLE to do the floors at this Hertz location.
I would like to express our feelings about this vendor – Can-Do Handyman – as they are as good as they come for our site. They have performed above & beyond our expectations and we would love for Broadway National to send out kudos to them for their much appreciated services and response times.
Highly recommend Can-Do-Handyman, L.L.C. for EXCEPTIONAL quality service. Very impressed with this awesome company. They're professional, and quick in responding and work. We are very humbled and without words to describe our overwhelming gratefulness with the graciousness that was received from this wonderful company. Want to personally thank Danielle, who was instrumental in keeping in touch with us and her sincere kindness and to the owner, who made this happen. From the very first time we contacted this company for an estimate to install a replacement photo for our uncles cenotaph to finishing the work was exceptional.
Initially, we had inquired if they could send one of their technicians to go to the cemetery and find the cenotaph and measure the oval area dimensions where the photo of our uncle (who served our country as First Lieutenant in the Air Corps during WWII) was once placed and also to determine if they could replace it with a new one. I knew this was not a usual request. Danielle said she was going to contact the owner, Grage Deese, and get back with us.
It was less than an hour when she called back and said the owner was deeply ouched and would send one of their technicians out there the very same day at no charge to us. They were excited to do this!
Their awesome, skilled technician cleaned and eventually later filled the empty oval space with material to adhere new replacement ceramic photo with bronze frame. Incredible excellent job!
Deeply touched that they did this for our uncle. Very heartfelt. We can only rate them 5 stars but they are all golden